The Perfect Christmas Gift from the Heart!
I just rewatched Frozen in anticipation of the upcoming sequel and found some lines of wisdom which look great on any wall as Frozen calligraphy.
Rewind a few weeks back and I was chatting with Belinda, calligrapher and boss babe of Art and Wanders, about how we could bring different activities to adults and children who love the movie. She took her pen to paper to write my favourite quote from Olaf and the result is icily gorgeous!
The best part is, she's made this into a free Frozen calligraphy printable just for you!
Simply print this out and trace over the light grey words with markers or watercolour brushes. Voila, your own Frozen calligraphy art!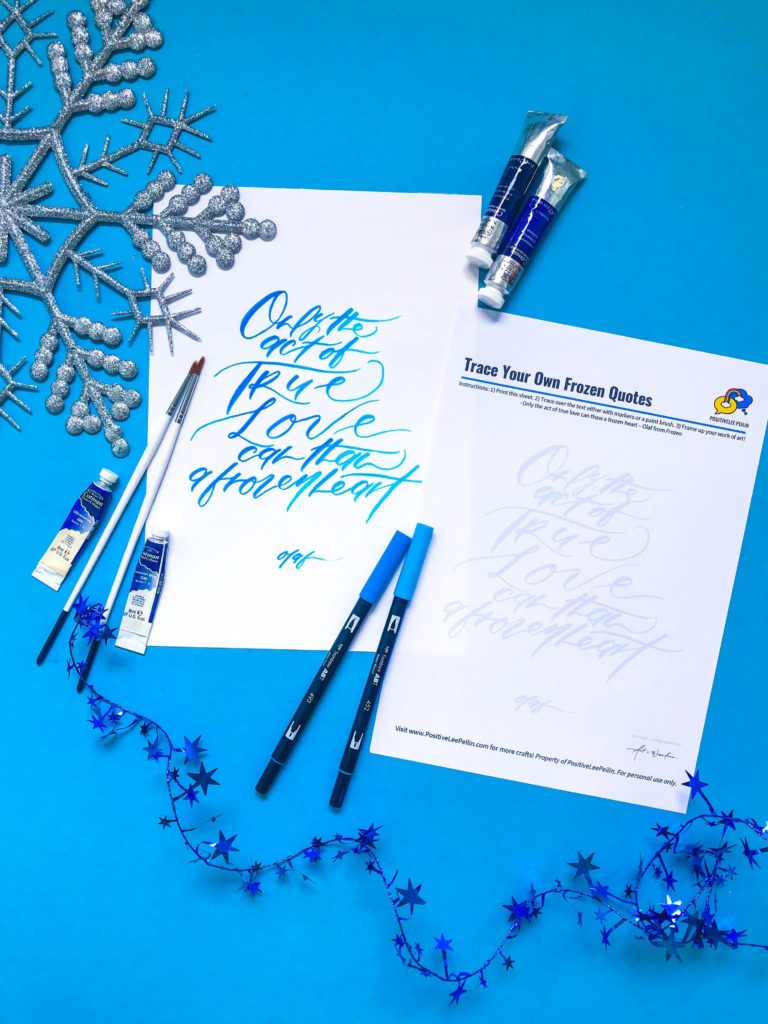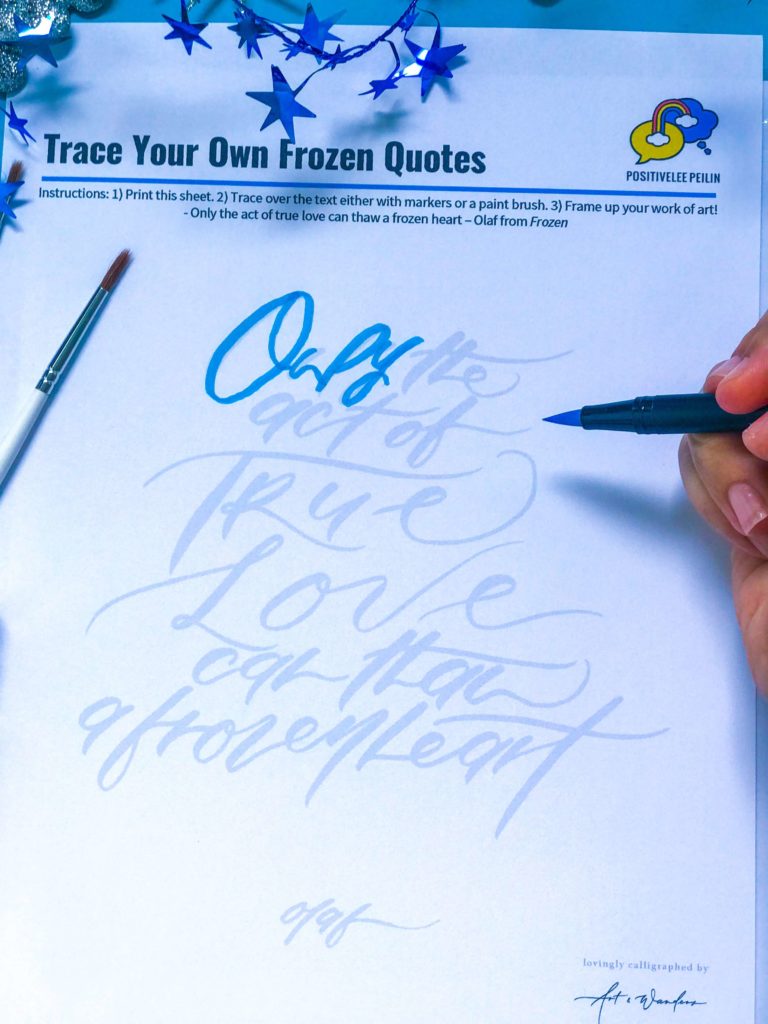 Olaf is my favourite Frozen character as he is fiercely loyal, innocently blunt and constantly in awe of the world.  He has some of the best Frozen quotes IMO and some of his lines crack me up!
My favourite is in his Christmas 'That Time of Year' song where he innocently observes that "You cut down a tree and then you dress a corpse with candles" and "breaking and entering is ok on Christmas."
Some of his other great lines are:
"I've always loved the idea of summer, and sun, and all things hot."
"Love is putting someone else's needs before yours."
"Some people are worth melting for."
"I like warm hugs."
"Only the act of true love can thaw a frozen heart." Olaf
Choose your favourite Frozen quotes that you like and write them in your own handwriting or download this Frozen calligraphy template to trace out your own. This would make a great activity at any Frozen themed party!
You can also make your own edible Olaf marshmallow snowman to commemorate the upcoming Frozen 2 movie!
Bonus craft: Want more Disney Princess awesome-ness? Here's a free printable to make your own Princess Jasmine Whole New World craft!